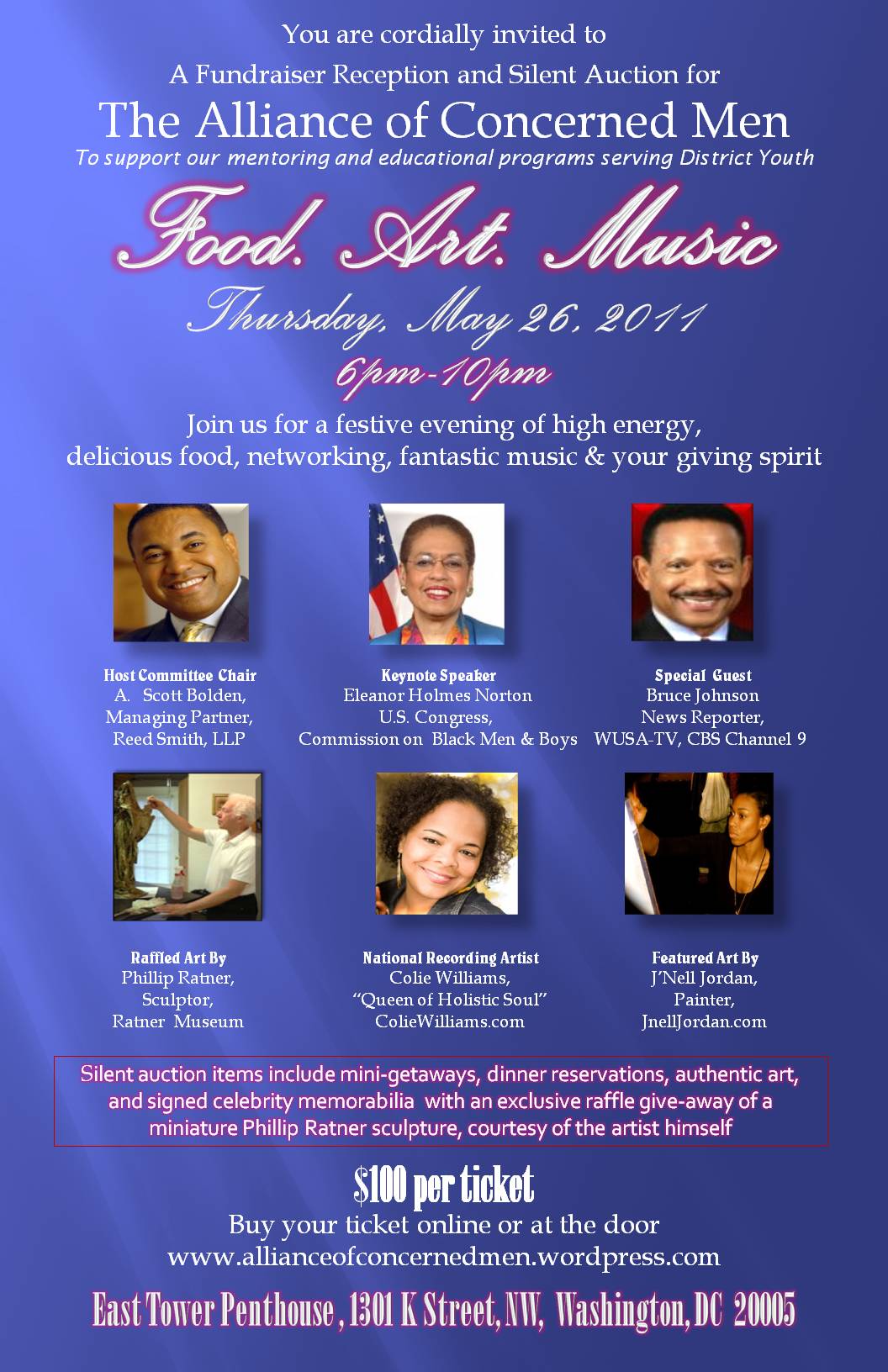 Dear Liberated Muse family--
Liberated Muse is a community partner this year with the grassroots organization
The Alliance of Concerned Men
that serves at-risk youth in Washington DC. Since 1991, The Alliance has done the work that many choose not to do-- work with some of the city's most challenged and difficult young people who are disengaged from the school system, the world of work and often already a part of the juvenile justice system.
Today, I ask you to consider donating or purchasing a ticket to The Alliance's spring fundraiser reception that is tomorrow, Thursday, May 26 at 6pm at the East Tower Penthouse on 1301 K St, NW in Washington DC. This business casual reception offers an open wine and beer bar, an art gallery featuring work by Liberated Muse member
J'Nell Jordan
and live entertainment by Liberated Muse member
Colie Williams
. If you are a Trekkie, then you'll love the silent auction which features signed items by
Patrick Stewart
of Star Trek: The Next Generation as well as a poster signed by the original cast of The X-Men movie. Other items include authentic art, signed items by
Morgan Freeman
, etc.
The Allliance of Concerned Men is suffering as many nonprofits are today with limited financial support due to our country's current economic downturn and the ending of much foundational support. Your donation, even as small as $25 will truly make a difference.
BUY YOUR TICKET HERE
I will be in the house, hope to see you there.
In Creativity and Light,
Khadijah "Moon" Ali-Coleman
Liberated Muse