In the past few years, since her last CD release in 2008, Janet Jackson has done a lot. For starters, she brushed off her acting chops and breezed into thespian duties as lead in a string of Tyler Perry movies. Add that to her new role as published author—releasing

a New York Times bestseller, True You-- an intimate look sharing her personal journey toward loving herself-- and you have one successful sense of momentum already. But, the youngest Jackson hasn't just stopped there. At the end of 2011, there she was-- the new spokesperson for the weigh t loss company Nutrisystem while still in the midst of her national tour performing her number one hits. With this flurry of activity, are we at all surprised that she has planned a new untitled-yet album drop rumored to be released sometime this summer? We're not. Here's hoping that Janet brings us something fresh yet reminiscent of what we've always loved about her—sweet, touching ballads and upbeat dance grooves. But, seriously, if she flips it on us and brings us something totally different, it's her right. At 46, Janet is still wowing us with her talent and has already proven herself to be an iconic entertainer, blazing the trails for numerous artists who have unmistakably been influenced by her style.
Brandy has had a some hits and misses in recent years and, for a while, it looked like her career may have come to an early end. However, overcoming numerous challenges—from baby-daddy drama and a fatal car accident to ensuing legal issues and reality show doldrums, Brandy seems to have regained her mojo and surrounded herself with those able to push her towards what we love to see her do—music. It is exciting to learn that after signing with RCA in 2011, Brandy is slated to drop her sixth album this Spring. Her last CD,
Human
, was released in 2008, to low fanfare, so here's hoping her new project marks the come-back for this multi-talented artist who has already re-ignited her acting career simultaneously, recently becoming part of the cast of the BET series "The Game".
Recently losing to Rihanna her top title of fastest solo act to earn twenty top ten hits while having Lady Gaga almost instantaneously cop her image and target audience, Madonna has been left with a lot of work to do to stay relevant in today's digital world. Far from the 80's music industry she started in, singing blue-eyed soul tunes like "Borderline" and "Holiday", or the 90's that marked the heyday of her pop career, Madonna will drop new music this year where album sales are unforgiving to artists who aren't everywhere every second. But, really, is anyone worried? Madonna is the Queen of Reinvention and there is no surprise that it has been rumored that her new CD will be an eclectic mix of hip-hop, soul, dance and rock, compared by some to the singer Kelis' last drop Acapella. Madonna's single "Gimme All Your Love" off of the unreleased upcoming album was leaked last year to the chagrin of the Madonna camp, but fans of 80's pop are giving it thumbs-up with its pumping electronic beats and almost-girly vocals. With the buzz indicating that the record will be next level, you can't help but be curious to see what's in store. Her CD is slated for a February 2012 drop.
When an 8 year-old demo of D'Angelo's cover of the Soundgarden song "Black Hole Sun" circulated this past month, fans of the neo-soul innovator went wild attempting to snag a download of the muffled demo. The rumor is that he will be dropping new music this year, an album tentatively called James River. But, the rumor mill said the same thing in 2010 and in 2011. Will this be the year our dreams will come true and we will get new music from this elusive talent who hasn't dropped anything new in the last twelve years since his classic album Voodoo. We'll see. Battling more than a decade of challenges—from arrests to legal issues, we are glad to see some concrete evidence that D'Angelo, at long last, will be coming back to the forefront.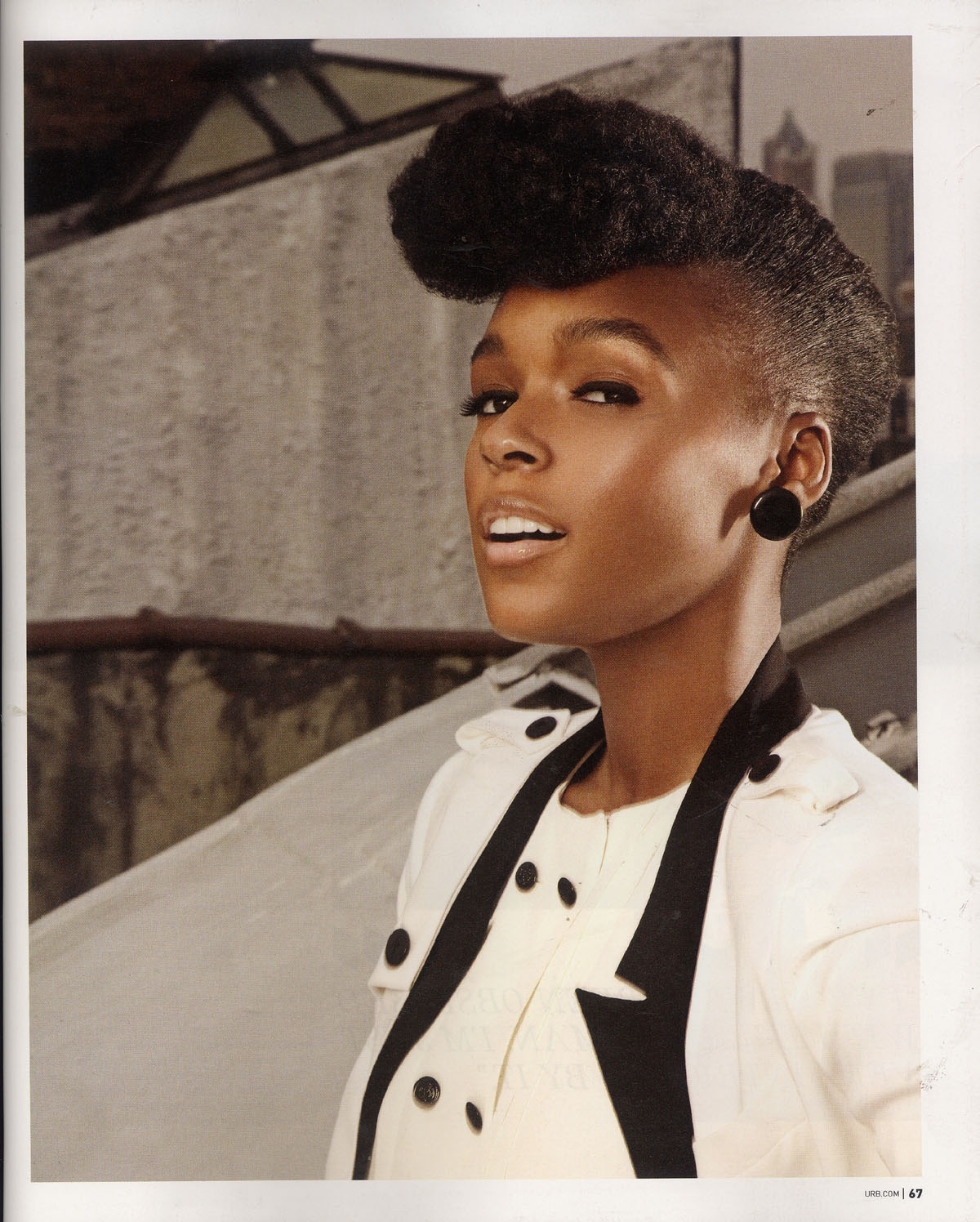 What were you doing when you found out about Janelle Monae? Chances are, her appearance and subsequent performance blew your mind. Her image defies convention. Her 2010 release ArchAndroid was epic. Putting a new spin on the idea of a concept album, Janelle Monae brought flavor and flair to the music scene that hadn't been rejuvenated by anyone so innovative since Michael Jackson gave us his moonwalk and Thriller in the 80's. Janelle Monae and her signature pompadour, signed by Sean "P.Diddy" Combs, was everywhere in 2010—making late night talk show rounds and touring tirelessly to promote her full-length masterpiece. And then, in 2011, the momentum seemed to slacken a bit and before mid-year, we were scratching our heads wondering, "Where is Janelle?" It is very obvious when this pint-sized tuxedo-garbed powerhouse is missing from the scene, even when her popular song "Tightrope" was snagged by Target to promote their wares. But, no worries. She's been touring relentlessly, even pausing to perform for the President this past Fall. So, how has she found time to pause and record music for her follow-up? Who knows, but let's keep fingers crossed that it's the real deal. We can't get enough of this new star.
Read HERE for the original post on SoulTrain.com